VSR-S990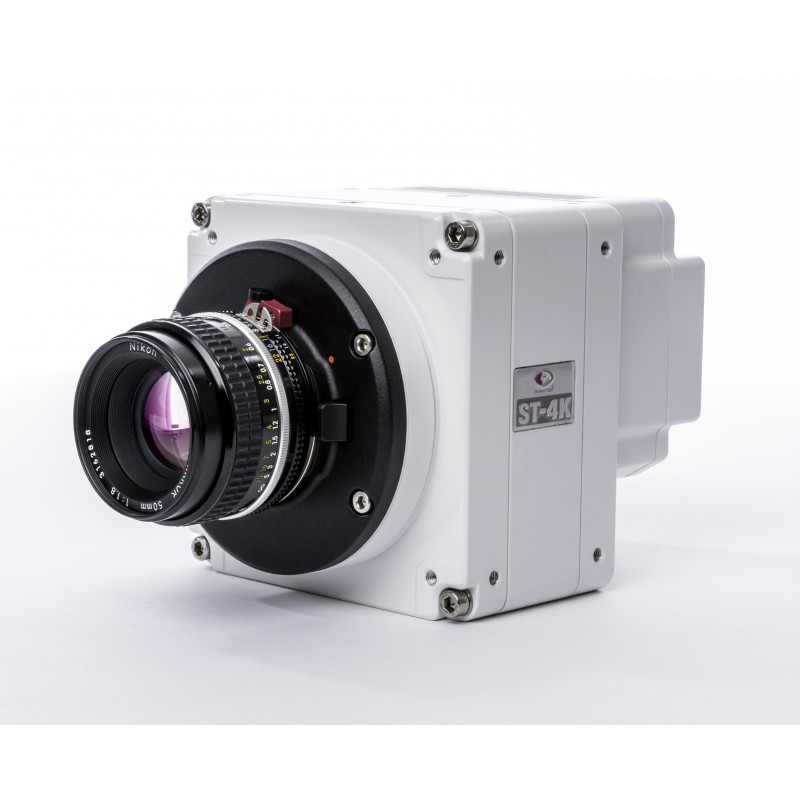  
Reference number: VSR-S991
9.4 MP, up to 52,000 fps

Need more info?
Contact our expert.
Machine Vision Team
Phone: +49 8153 405-11
Description
The Phantom S991 brings Phantom's excellent image quality to high speed Machine Vision with CXP-over-Fiber (CXPoF).
2 simple fiber cables stream up to 9Gpx/sec of data, achieving up to 937 fps at full resolution of 4096 x 2304.
Sensor type

CMOS Sensor

Sensor

Phantom 4k Sensor (in color or monochrome)

Resolution

4096 x 2304 (9.4 MP)

Frame rate

625 fps @12 bit & Max resolution

52,080 fps @ 12 bit & reduced resolution

Pixel size

6.75 µm

Sensor size

27.6 mm x 15.5 mm

Exposure time

2 µs Min.

Electronic Shutter

Global / Rolling

ISO

GS: 1,600 (M), 400 (C)

RS: 1,000 (M), 250 (C)

Dynamic range

GS: 55.8 dB

RS: 68.6 dB

Interface

8x CXP-12, 2x CoaXPress-over-Fiber (4 Banks each)

GPIO

12-Pin Hirose connector (Event In, Trigger In, Memgate, Time Code In, Strobe, Trigger Out, Ready, Time Code Out)

Lens mount

F-Mount (Standard)

C-Mount, EOS-Mount, M42 oder PL (Optional)

Dimensions

125 mm x 125 mm x 160 mm

Weight

3.2 kg

Power consumption

80 W

Temperature

-10°C to +50°C