Photo detcor for 1310 nm and 1550 nm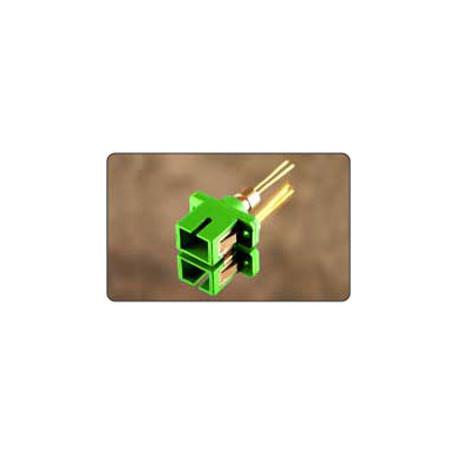  
Reference number: AOI-PD3000-xx-xx-H-x
Photodetectors for use in optical networks.

Need more info?
Contact our expert.
Fiber Optics Team
Phone: +49 8153 405-11
Description
The AOI-PD3000-xx-xx-H-B photodetectors are inexpensive components for use in optical networks.
They have a low capacitance value and feature high linearity, a wide operating temperature range and high responsiveness.
These detectors are optimized for use in analog fiber optic applications in CATV, PON, QAM and FTTX transmission systems. 

Features


Low capacity, ≤ 1 pF
Suitable up to 3000MHz
High responsiveness
≥ 0.85 @ 1310 nm
≥ 0.95 @ 1550 nm


Applications


CATV Forward/Return Path
PON
QAM System
EDFA Monitors
 FTTC/FTTH Networks