1,25 Gb/s 1550 nm FP TO-Can Laser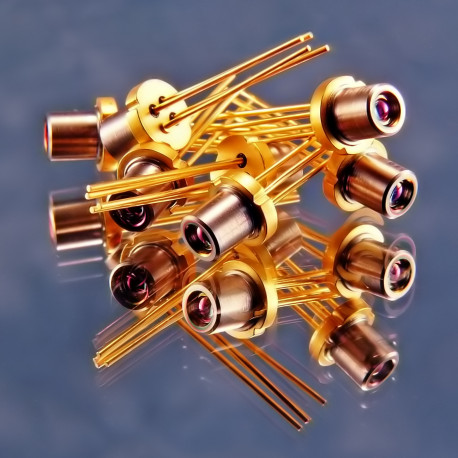  
Reference number: AOI-FP-1550-T5-5-1.3-A-A-x
Multi-Quantum Well (MQW) Fabry-Perot (FP) Laser

Need more info?
Contact our expert.
Fiber Optics Team
Phone: +49 8153 405-11
Description
The AOI-FP-1550-T5-5-1.3-A-A-x is a multi-quantum well (MQW) Fabry-Perot (FP) laser for low cost transmitters up to 1.3Gbps.
The hermetically sealed TO-56 packages are a cost-effective design for light sources, especially for intermediate-reach and long-reach applications in digital transmission technology.
Features

Advanced Multiple Quantum Well (MQW) Fabry-Perot Laser Design
cost-effective uncooled laser
5.6-mm TO housing
Applications

SONET Transmitter
Fiber optic point to point transmission