CATV Return Path CWDM Coax Laser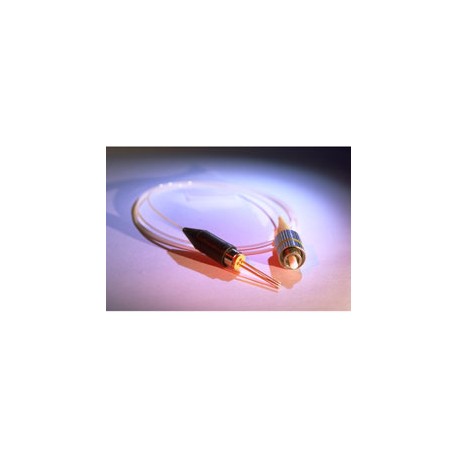  
Reference number: AOI-DFB-1xxx-C5-2-A-xx-x-x
Multi-Quantum-Well (MQW) distributed feedback (DFB) laser for analog applications

Need more info?
Contact our expert.
Fiber Optics Team
Phone: +49 8153 405-11
Description
The AOI-DFB-1xxx-C5-2-A-xx-x-x-xx is a multi-quantum well (MQW) distributed feedback (DFB) laser for analog applications, especially for CATV return channel.
These lasers offer high output power, wide operating temperature range, high linearity and side-mode rejection.
The hermetically sealed TO-56 packages are a cost-effective design for light sources for intermediate-reach and long-reach applications in analog transmission technology.


Features


Advanced Multiple Quantum Well (MQW) Distributed Feedback (DFB) Laser Design
Low distortion
MD2 -50 dBc
IMD3 -55 dBc
RIN <-145 dB / Hz
cost-effective uncooled laser
SMSR typ. 40 dB
5.6-mm TO package with SMF pigtail 


Applications


CATV Backchannel
Analog fiber optic transmission technology