TraC Handheld Fluorometer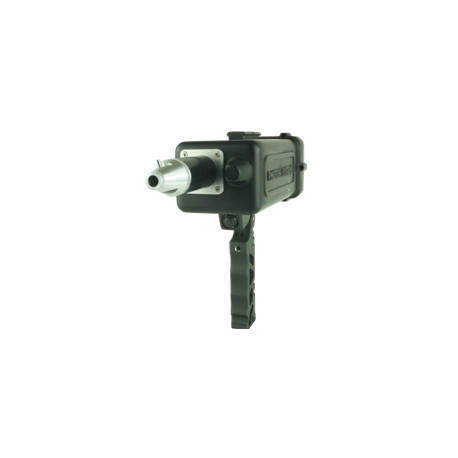  
Reference number: PSY-TraC
Miniature handheld instrument for measuring trace chemical contaminants

Need more info?
Contact our expert.
Optical Test & Measurement Team
Phone: +49 8153 405-11
Description
TraC is a miniature hand-held instrument for measuring traces of chemical contamination on surfaces, especially for cleaning validation and process control in the production of food or pharmaceutical products.

The sensor of the TraC has a ppb detection limit for many chemical and biological materials on surfaces and for small concentrations of chemical and microbial materials in liquids.

The TraC has an internal microprocessor to control all sensor functions and to process all spectral data to determine concentrations of target materials on surfaces in fractions of a second at ppb detection limits.

Due to its compact dimensions and a weight of less than 1 kg, the TraC is convenient and flexible to handle. In addition, the built-in battery provides an operating time of over 24 hours without intermediate charging.

TraC can also be equipped with liquid samplers, flow cells or windows to look directly into mixing or bioreactor growth chambers or to inspect manufactured products or production surfaces for product quality control or validation of plant cleaning.
TraC is compatible with Photon Systems' ChemCal printing, mapping and calibration system.