OPT Laser Application Fixed Focal Lens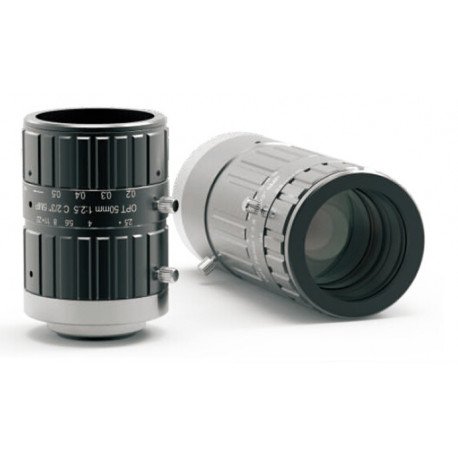  
Reference number: OPT-LA-FF

Need more info?
Contact our expert.
Machine Vision Team
Phone: +49 8153 405-11
Description
Product Features:

Extremely Long WD: Designed for laser application project, the WD is over 800 mm.
Professional grade design and stable quality. Professional grade optical performance.
High-resolution optical design, compatible with many common industrial 5 MP cameras, suitable for 3.45 µm pixel pitch and below and 5 MP image sensors of 2/3'' optical format.
Resolution of 140 lp/mm over the whole FOV guarantees crisp images.
Low distortion: Total distortion < 0.1 %
Excellent uniformity: Adopted by big angle view principle to control the intensity decrease of side edge and get clear and brighter image.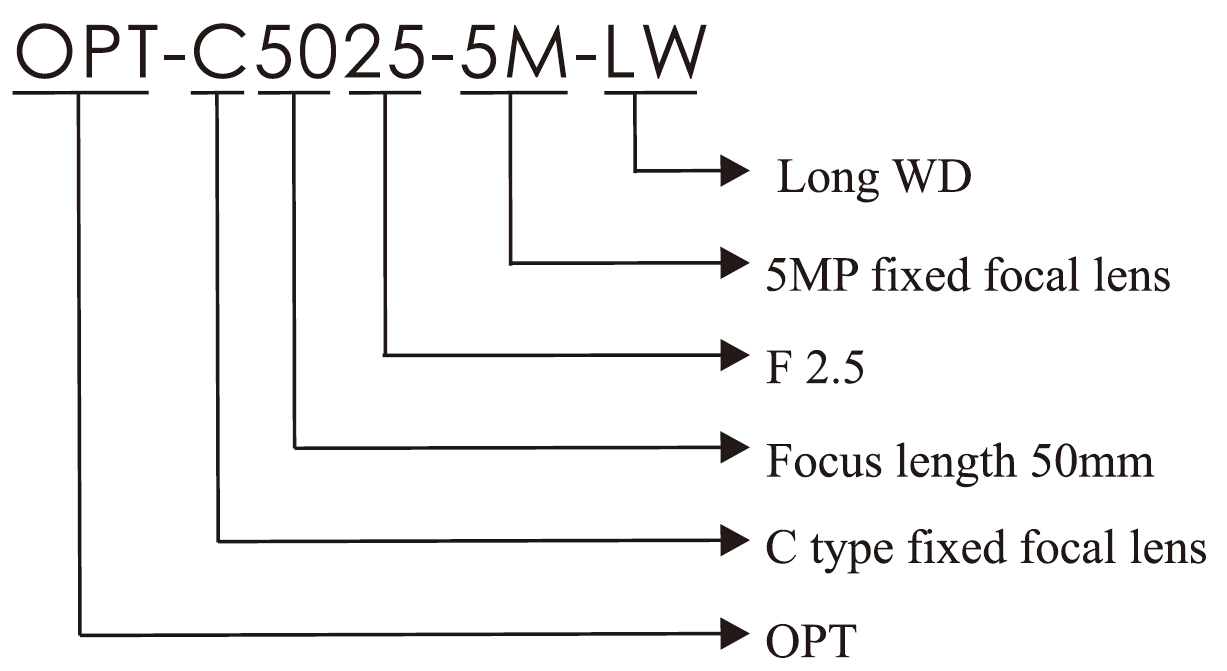 | | | | | | |
| --- | --- | --- | --- | --- | --- |
| Part number | Focal Length [mm] | Aperture range | WD [mm] | Distortion | Matching chip |
| OPT-C5025-5M-LW | 50 | F2.5 – F22 | 1000 - ∞ | < 0.1 % | 1/3'', 1/2'', 1/1.8'', 2/3 |
| OPT-C7528-5M-LW | 75 | F2.8 – F32 | 5000 - ∞ | < 0.1 % | 1/3'', 1/2'', 1/2.5'', 2/3 |