Fiber Optic Near Cosine Corrector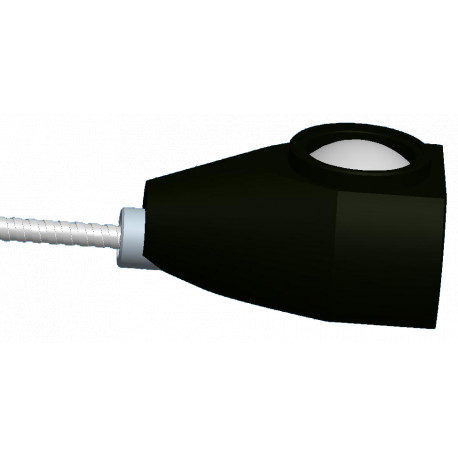  
Reference number: BWT-FRC100
Fiber Optic Near Cosine Corrector with broad spectral range

Need more info?
Contact our expert.
Optical Test & Measurement Team
Phone: +49 8153 405-11
Description
Fiber Optic Cosine Corrector
Featuring a diffuser made from PTFE, the FRC100 can be used from the UV to the NIR range. When compared to integrating spheres, the FRC100 provides greater optical efficiency and improved signal sensitivity over a broad spectral range. A 600mm fiber patch cord with metal sheathing is provided which connects to the SMA 905 connector on the FRC100 and to a spectrometer on the other end. A working setup would consist of purchasing an FRC100, spectrometer, and irradiance calibration.
Applications:
Suitable Input Optic for LED and Lamp Characterizations
Illumination and Color Rendering from Lighting
Solar Irradiance Monitoring (Outdoors)
Solar Simulator Validation (Indoors)
UV Curing System QC
Color Measurement
Spectroradiometry