OPT-SLS Direct Slant Structured Lights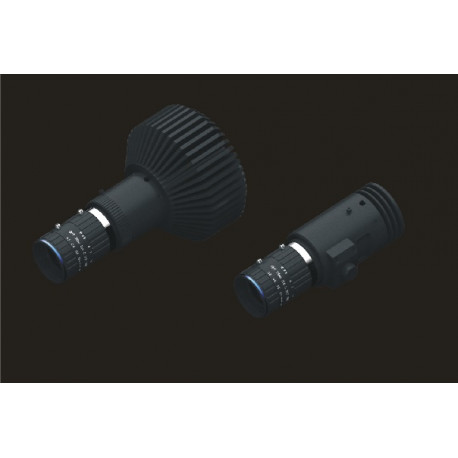  
Reference number: OPT-SLS

Need more info?
Contact our expert.
Machine Vision Team
Phone: +49 8153 405-11
Description
Product Features:
The lens position is adjustable, no need adapter rings
Suitable for C Mount lens with sensor of 2/3''
Multiple grid chips can be customized according to the actual application
The spot boundary is clear and uniform, can realize precis illumination
For applications, where the light is not perpendicular to the measuring surface
Selection Guide



Combination of Grid Chip and Lens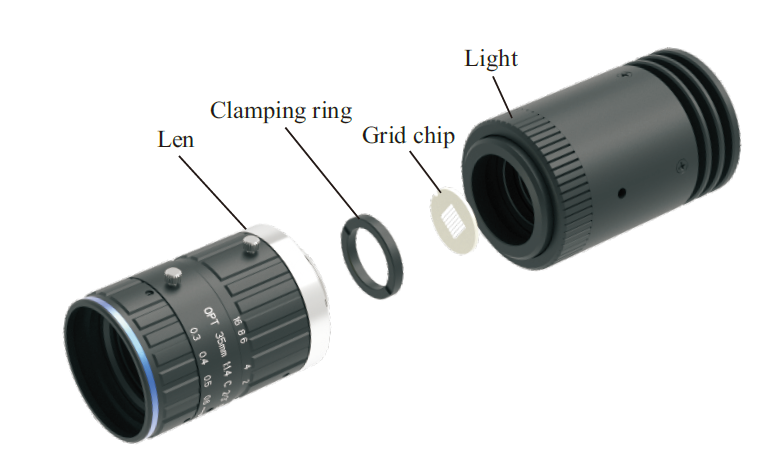 The coating side of grid chip is facing toward the lens direction when assembling.
When replacing the grid chip, rotate the clamping ring to replace the grid chip.
Sectional Structure Diagram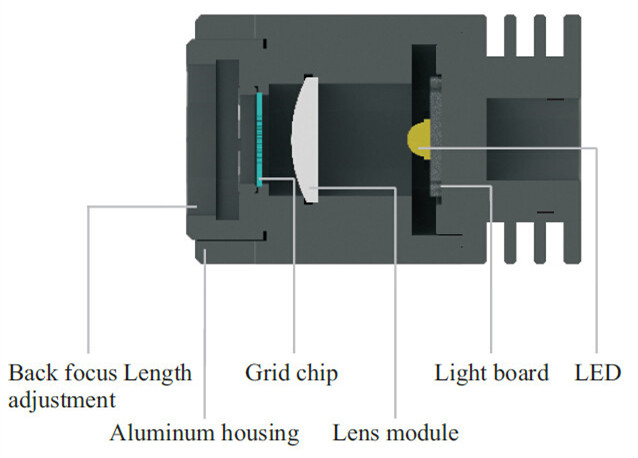 | | | | | |
| --- | --- | --- | --- | --- |
| Series | Part number | Color | Output [W] | Compatible Controller |
| Structured Lights | OPT-SLS03 | R / G / B / W | 3,5 / 2,6 / 2,6 / 2,6 | |
| Structured Lights | OPT-SLS10 | R / G / B / W | 9,1 / 7,4 / 7,4 / 7,4 | OPT-DPA2012E |
Grid Chip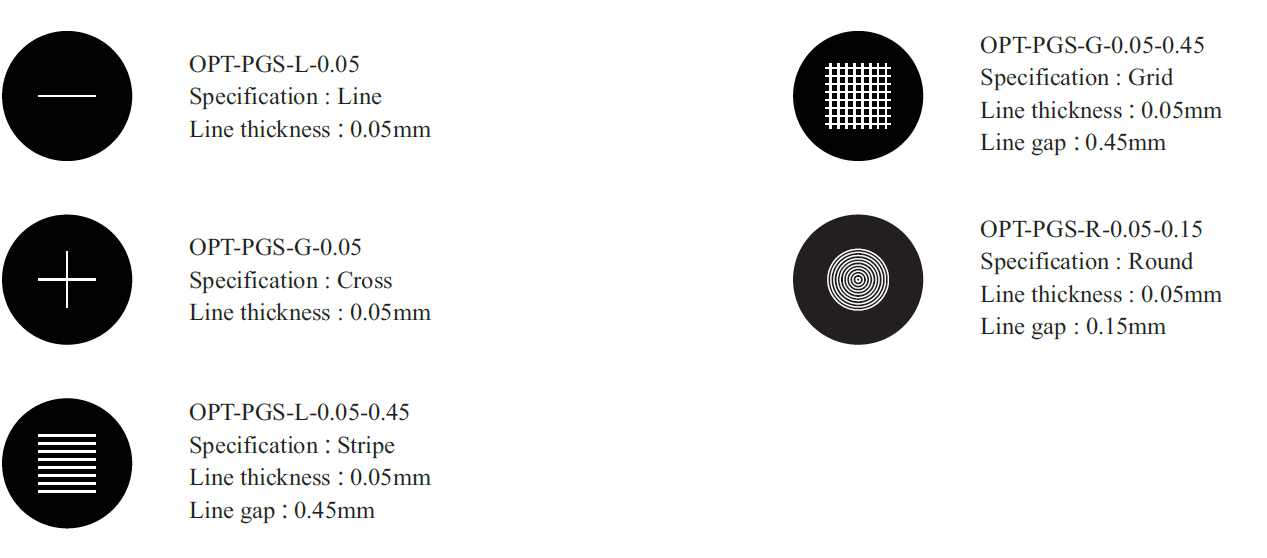 Lens and Spot Size

Lens part number

Working distance (WD)

50 mm

100 mm

150 mm

200 mm

300 mm

400 mm

500 mm

Spot diameter [mm]

OPT-C0825-5M

60

115

160

210

300

390

480

OPT-C1216-5M

40

75

105

140

205

270

335

OPT-C1614-5M

45

65

90

115

160

210

260

OPT-C2514-5M

20

35

45

65

95

125

160

OPT-C3514-5M

-

25

35

50

70

90

115