HR Raman spectrometer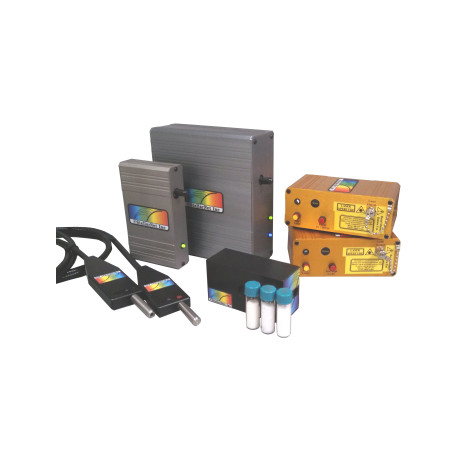  
Reference number: STE-Raman-HR-TEC
StellarNet´s ruggedized miniature spectrometer for Raman spectroscopy

Need more info?
Contact our expert.
Optical Test & Measurement Team
Phone: +49 8153 405-11
Description
High resolution Raman spectrometer from the Raman series.
Our Raman spectrometers are ruggedized miniature spectrometers configured specifically for Raman spectroscopy applications using 785 nm lasers.
Technical specifications
:
Spectral range: 200cm-1 - 2200cm-1
Resolution of 4cm-1 or 8cm-1
Extra low stray light values down to 0.05%
Integrated thermoelectric cooler (TEC)
SMA fiber input Grating: 1200 lines / mm
Detector: CCD array with 2048 pixels
SNR: 1000:1
Integration time to 60sec
Possible custom software development using VB, VC, LabVIEW, Visual Basic
Dimensions: 2.5 cm x 7.5 cm x 12.5 cm
Weight: 400g 
Includes: 
spectrometer
USB2.0 Adapter
Free software available as a full version for Windows XP/Vista/7
Note: the software under Windows 7, 64 bit will not run!