5W Constant Current Tungsten Light Source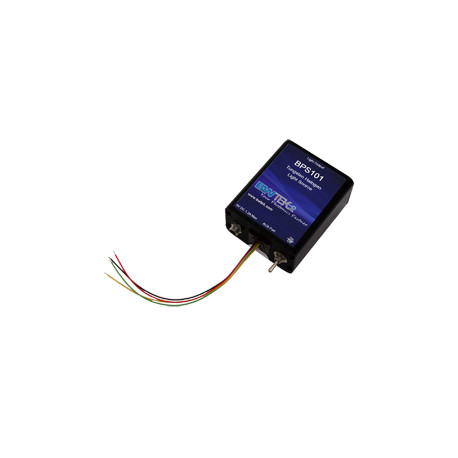  
Reference number: BWT-BPS101

Need more info?
Contact our expert.
Optical Test & Measurement Team
Phone: +49 8153 405-11
Description
Fiber coupled Tungsten Light Source with 5W output power


The BPS101 is a fiber coupled constant current Tungsten light source which provides precision current control and stable performance. It features an SMA 905 connector for fiber coupling without the need for additional fiber alignment. This Tungsten Halogen light source has a spectral output of 350nm to > 2600nm, making it ideal for visible and NIR spectroscopic applications.

The BPS101 includes a user replaceable 5W input power bulb with a ~10,000 hour lifetime and a color temperature of 2800K. A remote control port provides On/Off modulation, operating current monitoring, and external operating current control. A slow ramp start is also built directly into the source to ensure stability and long-life operation.


Features
Spectral Range 350 to > 2600nm
Compact and Light Weight
2800 K Color Temperature
~10,000 Hour Rating
Constant Current