OPT-DPM0524E-4 Mini current digital controller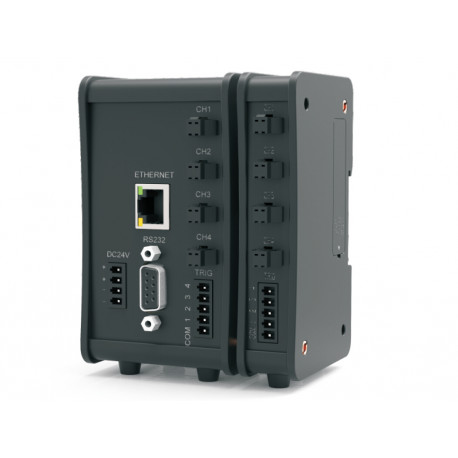  
Reference number: OPT-DPM0524E-4

Need more info?
Contact our expert.
Machine Vision Team
Phone: +49 8153 405-11
Description
Product Features:
256 intensity levelss
100 Mb Ethernet interface
RS232 interface
Width of the trigger pulse adjustable
Very compact housing for easy installation via screws or DIN rail mounting
Automatic detection for the rated current of lights, also can be set manually
Can expand to 16 channels by adding the EMM0524 expansion module
20 – 24 V DC input voltage
High insulation resistance: > 20 MΩ, 500 V DC for 15 minutes (testing condition)
Trigger signal input: connect an external signal source (e.g. a camera trigger signal signal) for synchronized strobing of the illumination device.