OPT-DPH20048E-4 Strobe Overdrive Digital-Controller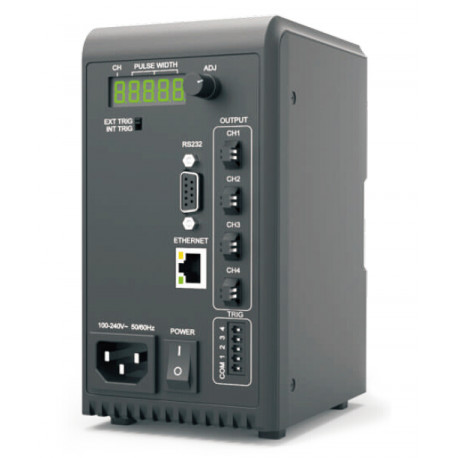  
Reference number: OPT-DPH20048E-4

Need more info?
Contact our expert.
Machine Vision Team
Phone: +49 8153 405-11
Description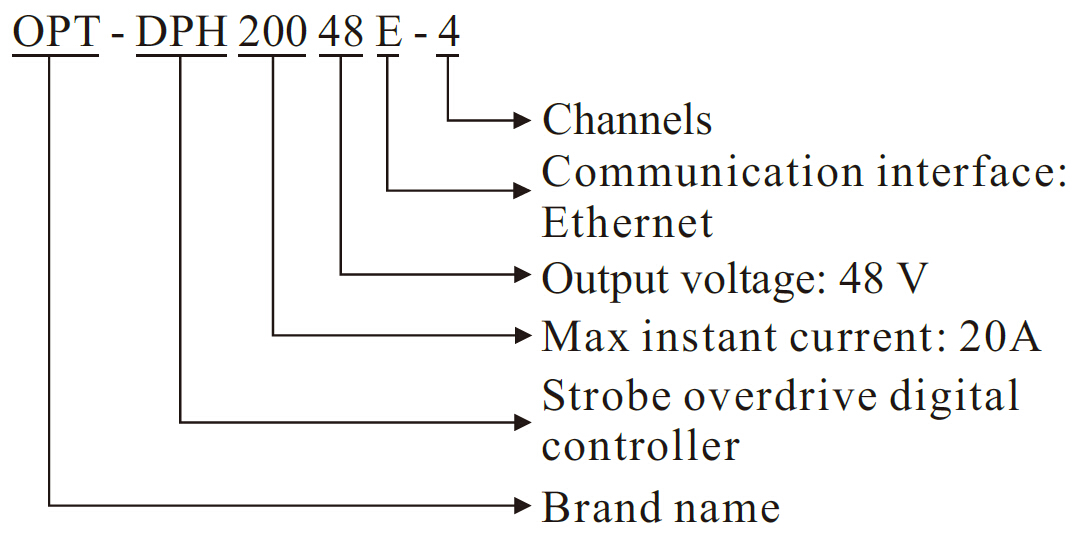 Product Features:
Programmable trigger mode available, 32 steps at max; the trigger source, intensity and trigger pulse width of each step can be set
Instant overdrive the light, pulse width can set 1 – 1023 µs
Short trigger response time (≤ 15 µs)
Simultaneous communication of multiple channels available
Trigger signal input: connect an external signal source (e.g. a cameratrigger signal) to strobe the LED light, and extend life span of light
Internal self-trigger function, self-trigger cycle can set 15 to 1000 ms
RS232 communication
100 M Ethernet communication
Trigger pulse width can be set
Temperature controlled fan, longer life span
Withstanding high voltage (AC 1500 V 1 min, leak current < 10 mA)
High insulation resistance (DC 500 V > 20 MΩ)
Easy to install: Screw and DIN rail mounting available.