11/11/2021 | Antun Peić: Head of Sales - Fiber Optics & Networks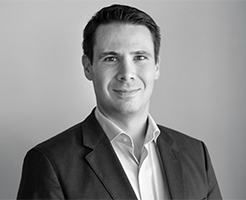 We are very pleased to welcome Dr. Antun Peić to the management team of Laser 2000 GmbH. He will strengthen the Fiber Optics & Networks group as Head of Sales, which he supports thanks to his strong background in fiber technology and his extensive network in the photonics industry.

Antun has gained experience in various international sales and business development roles at EV Group, Solayer and Corning. He studied Polymer Science at the university of Reutlingen and made a doctoral degree in Physical Chemistry and Materials Chemistry at the University of Bath (United Kingdom).
Together with him, we will expand our business in the field of fiber optic applications, in cooperation with our partners and for the benefit of our customers.