02/24/2021 | Anil Ödül: New Sales Engineer for Optics & Optomechanics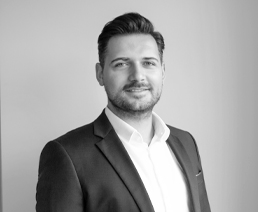 Since the middle of last year, we have been pleased to welcome Anil Ödül as a sales engineer in the Optics & Optomechanics division. He graduated as a mechatronics engineer in Iserlohn, Sauerland. Most recently, he worked for Keyence as a Key Account Manager before joining us. With his experience in development at Coroplast and in sales at Huawei, Anil is a great addition to our components department.

Anil finds his balance on the stage, where he likes to go with his guitar, or while wrenching on cars.

We are very happy to welcome Anil as a new expert in our team, who will strengthen our representative office in the west of Germany with his office in Bochum.