02/21/2019 | Get further education in the Laser 2000 Academy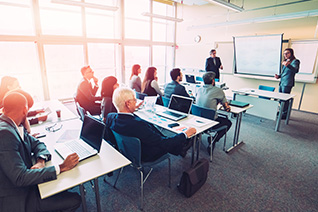 Optical simulation

This year again, we offer beginner and advanced seminars for the optical simulation software FRED. The introductory course deals with the fundamentals of the software and includes intensive application exercises, which are carried out with the latest version. It is an excellent preparation for the advanced training focusing on coherent radiation.


Laser Safety

Laser 2000 also provides you with laser protection trainings. The seminar "Laser safety officer for technical laser applications" deals with the technical knowledge required by OSTRV for the training of the Laser Safety Officer. It also includes the expertise according to GDUV regulation 11. The seminar is recognized by the accident insurance agencies.
In the one-day seminar "Practical Training Laser Protection" you will refresh your knowledge in the field of laser protection.
Both trainings are offered in cooperation with Bayerische Laserzentrum GmbH (blz).