02/18/2019 | World first: the Wavelength Selector from Spectrolight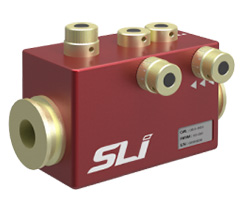 Laser 2000 is pleased to include the products of SPECTROLIGHT in its portfolio and to represent it exclusively in the D-A-CH region.
Noteworthy: With the "Wavelength Selector" (video), the signal of a broadband light source is set very precisely to its defined central wavelength and bandwidth via an array of patented, dielectric optics. This offers, among other things, the advantage that, under right conditions, it is possible to dispense with purpose-built bandpass filters and high-priced multi-color lasers, and that the optical setup can be optimized via the modulatable light source.
Visit also our Laser 2000 Wiki for further information.