Acousto Optical Tunable Filters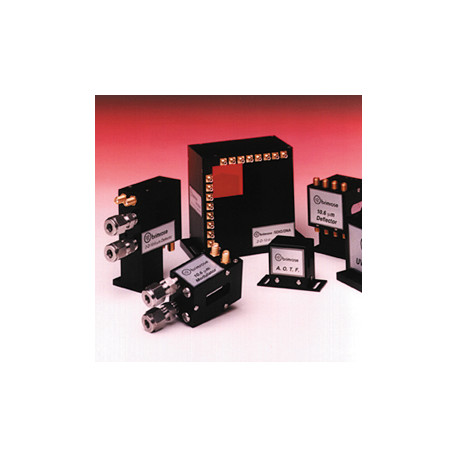  
Reference number: BRI-AO-Durchstimmbare Filter
The acousto-optic tunable filter with driver and datasheet.

Need more info?
Contact our expert.
Laser & Light Sources Team
Phone: +49 8153 405-11
Description
Wavelengths: 200 nm to 4,5 µm

Tuning Ranges: 200 nm to 2100 nm

Resolution: 0,15 nm to 83 nm

RF-Frequencies: 20 MHz to 400 MHz

Aktive Apertures: 2x5 mm to 10x10 mm

Diffraction Efficiencies: 20% to 90%

RF-Power: 0,5 W to 20 W


Drivers are available optimized for each tunable filter.

Some filters are also available with imaging quality or as video adapters.

For more details please see the datasheet in the download section on the right hand side.