Optical fiber bundle for reflectance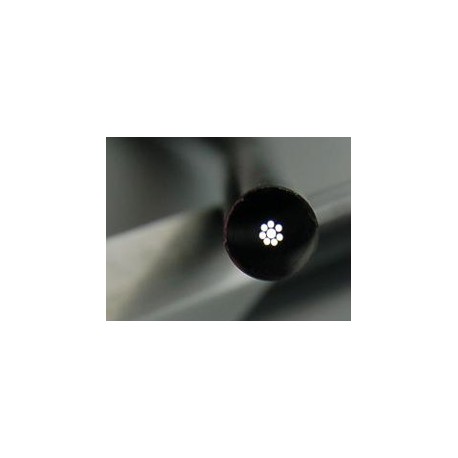  
Reference number: STE-R400/R600
Probe for measuring the degree of reflection

Need more info?
Contact our expert.
Optical Test & Measurement Team
Phone: +49 8153 405-11
Description
Simple to use Design- easy to attach light source and spectrometer via integrated 400um fiber optic cable.
Consistent Measurements- using the RPH1 reflectance probe holder, users can get reproducible results time after time. The Reflectance Probe has 6 illuminating fibers and 1 read fiber bundled together.
Specifications
Probe for reflection measuring
6 or 7 Light fibers
1 moving leading fiber
6,3 mm Metal setting
2 x SMA Fiber plug
Model
STE-R400-7-UVVIS
STE-R400-7-VISNIR
STE-R600-8-UVVIS-SR
STE-R600-8-VISNIR