Fiber optic cables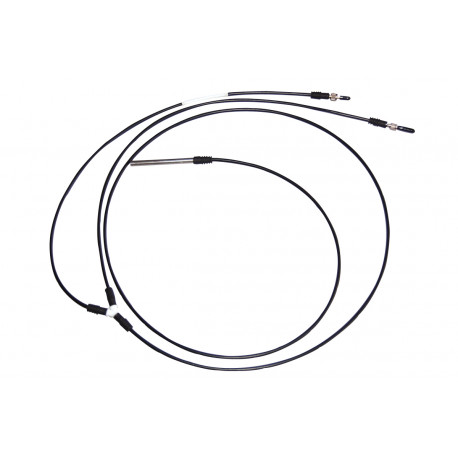  
Reference number: STE-Lichtleitfasern
Lichtleitfasern (Glasfasern) als Zubehör für unsere Spektrometer

Need more info?
Contact our expert.
Optical Test & Measurement Team
Phone: +49 8153 405-11
Description
Fiber optic cables for spectrometers
Single strand, multimode fiber optic cables are
available with SMA905 connectors, ? inch dia.
steel mono-coil armor with black PVC jacket.
Sizes include 400, 600, or 1000µm core diameters
- Standard lengths are 1 and 2 meters
- Custom lengths are available with a minimum price
of a 1 meter fiber (extra delivery time also)
- Solarization resistant fibers available for deep UV
applications below 300nm in all diameters
- High OH fibers (190-850 nm) are needed for
UV and UV-VIS applications below 400nm
- Low OH fibers (400-2200 nm) are needed for
VIS-NIR applications. They offer lowest possible
internal light attenuation. Intended for applications
with long fiber lengths.
Specialty fibers for various applications
Y-cables to couple 2 spectrometer systems
Y-bundled cables to couple 2 light sources
1 to 3 splitter cable
Custom fibers to meet your application
Do you have a need to modify or repair your fiberoptic cable? Fusion splicers and tools for fiberdiameters up to 1,2mm you find here:
LDF