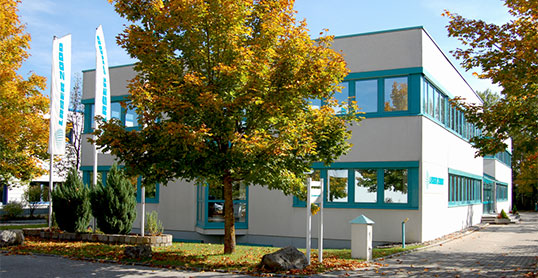 Since 1986, we have been supporting well over 100 international photonics companies as a leading distribution partner in opening up the European market. In doing so, we are an important link between users, integrators and suppliers. Our success is based on our trustful, solution-oriented consulting, the close exchange with our partners and our profound understanding of products and applications.
Portfolio & Competence
In our portfolio, we unite the entire spectrum of the photonics world from lasers and light sources to machine vision, optics, test & measurement and laser safety to fiber optics and network technology. This enables us to provide our customers with comprehensive and project-specific advice. This core competence is lived by our qualified sales engineers, who contribute both their academic background and their practical experience in numerous applications. In addition, cooperation with research institutes and international manufacturers guarantees that we always at the cutting edge of technology and provide our customers with future-oriented support.
For you on site
For us it is essential to be where you need us. That's why we not only operate from our headquarters in Wessling near Munich, but are also available to you in France, on the Iberian Peninsula and in Scandinavia. *
Our values
Important for the actions of a company are values that it pursues ambitiously. This is also what we demand of ourselves. You can read more about this here:
WE ENABLE OUR PARTNERS TO APPLY PHOTONICS TO THE INDUSTRY AND RESEARCH OF TOMORROW.
To achieve that, we focus on innovation, top quality, and, above all, on encouraging the knowledge, creativity, and enthusiasm of our employees. We offer a tailored consulting and product portfolio for optical technologies - in all industries and application areas.Our goal is to achieve the highest level of customer satisfaction and further expand our leading position on the European photonics market in the "century of photons."
We navigate through the developments in technology and the market together on the ideal path.

In developing the best solution, we integrate the views of our customers, suppliers and colleagues.

It is our aim to continuously expand our knowledge and to apply this for our mutual benefit.

To achieve the most fruitful result for all parties involved, we try out unusual ways or solutions.

For long-term relations, we bring together joint needs economically, ecologically and socially.