19.12.2022 | New innovative partner for Laser marking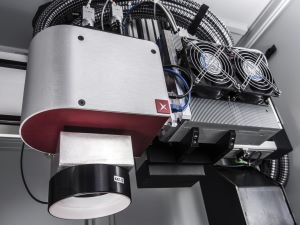 The new technology from our partner QiOVA enables the individual marking and tracking of products or components made of glass, plastic or metal.
The patented multibeam process enables complex markings (e.g. QR codes) with just a single laser pulse. This speeds up the marking throughput by a factor of 5 to 10. The great advantage of this new technology includes the ability to mark very small labels and codes in high quality. Even with a pattern of less than 100 microns, perfect legibility is maintained.
Marking can be done at high speed, typically several 10 or even 100 marks per second.