05.12.2022 | New Laser 2000 Website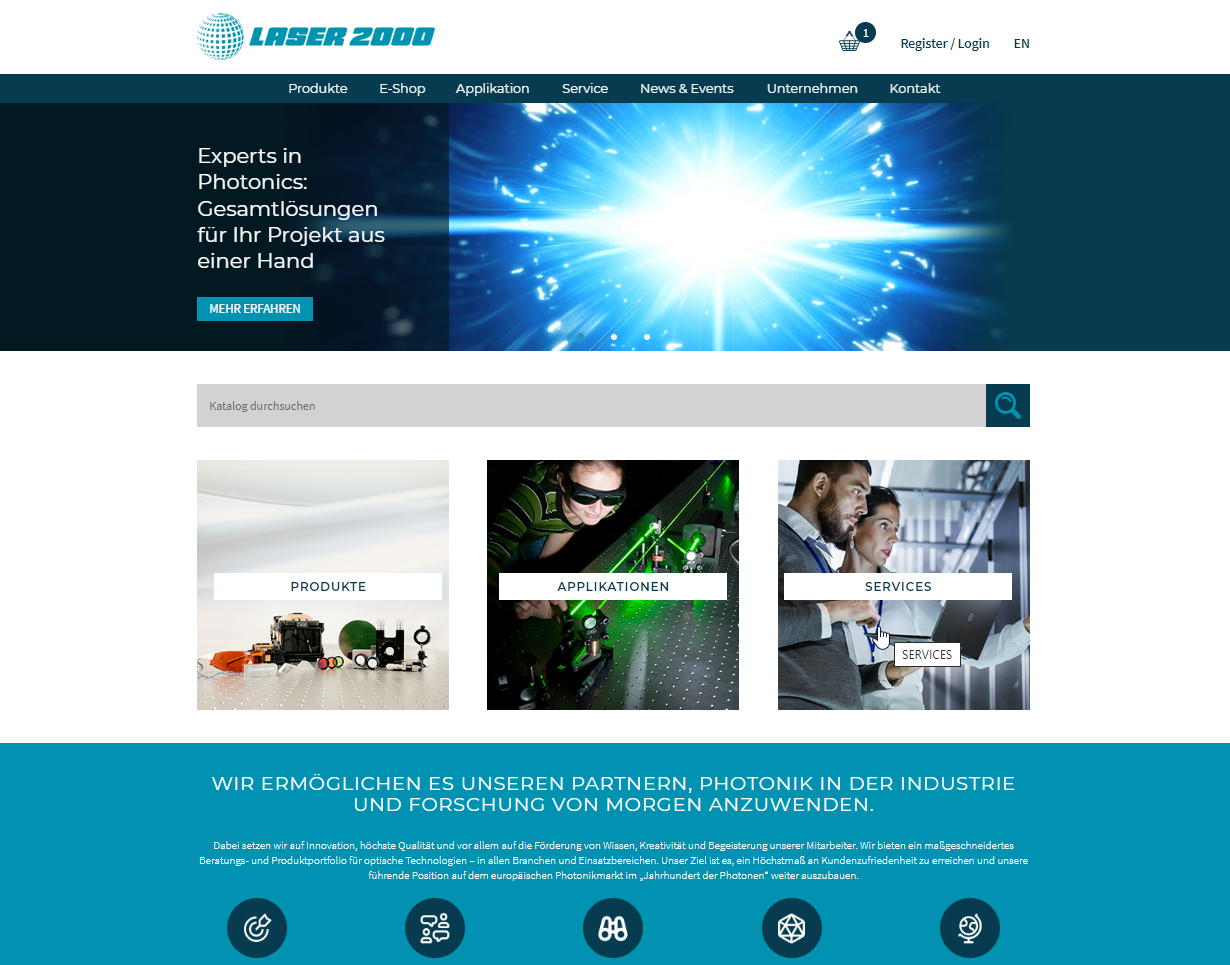 After extensive revision, our new website is now ready.
Not only visually, but also in terms of content and technology, our website has been completely overhauled - at www.laser2000.com you will now find Laser 2000 in an innovative look: more modern, more informative and of course "mobile friendly"!
We have greatly improved the search, the central orientation element, and also implemented new and clearer filter functions for the products to better sharpen the product results. The responsive design allows you to access all information quickly and easily, even on the go.
We hope you enjoy discovering our new homepage. Of course, we look forward to your feedback and are grateful for suggestions regarding the homepage relaunch as well as for praise or criticism, gladly via our contact form: