10.09.2022 | High quality optical filters with short delivery time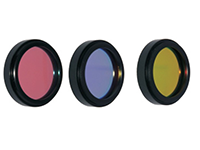 "Powered by Laser 2000" we now offer high quality optical filters with a delivery time of about 4 weeks. We cover all common filters as well as products for applications like image processing, fluorescence detection, Raman spectroscopy and biophotonics.
Benefit from bandpass filters of any bandwidth for common central wavelengths like 450 nm, 660 nm or 830 nm or narrowband "clean-up" filters for LED and laser.
Equipped with the coating systems of world market leaders, we guarantee our customers top quality verified by in-house measurement protocol.