06/15/2022 | Welcome to the Team, David Beierl!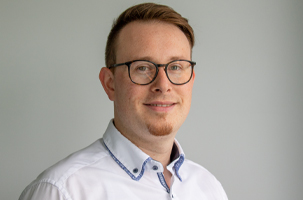 We are very happy to welcome a new member to our Laser 2000 family. David joined us in May and has been actively supporting our Order Processing ever since. The team will benefit from his extensive experience in coordination and customer service.

David: "I am very happy to have joined Laser 2000. I was given a very warm welcome here and received extensive training, which would not have been possible without the great cooperation, especially among the departments."

As a hobby photographer, he enjoys spending his free time with his eye on the viewfinder.

Welcome to the team, David! We are looking forward to a great cooperation!